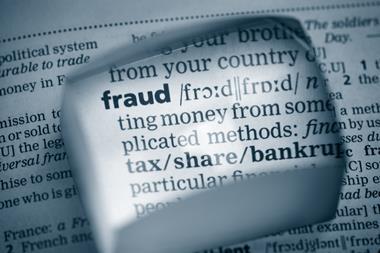 Top Auto Insurer Puts the Brakes on Fraud
The challenge is to detect claimant fraud, and in particular fraud rings, to reduce improper payments, increase investigator efficiency and improve customer experience.
Insurance claims fraud is an $80bn problem in the US and costs the average American household approximately $300 each year in extra insurance premiums.
This white paper from analytics software company FICO shows how to reduce annual losses by 10% through fraud detection.
About FICO:
FICO (NYSE: FICO) is a leading analytics software company, helping businesses in 80+ countries make better decisions that drive higher levels of growth, profitability and customer satisfaction. The company's groundbreaking use of Big Data and mathematical algorithms to predict consumer behavior has transformed entire industries. FICO provides analytics software and tools used across multiple industries to manage risk, fight fraud, build more profitable customer relationships, optimize operations and meet strict government regulations. Many of our products reach industry-wide adoption. These include the FICO® Score, the standard measure of consumer credit risk in the United States. FICO solutions leverage open-source standards and cloud computing to maximize flexibility, speed deployment and reduce costs. The company also helps millions of people manage their personal credit health. FICO: Make every decision count™.
Learn more at www.fico.com.
For FICO news and media resources, visit www.fico.com/news.
FICO and "Make every decision count" are trademarks or registered trademarks of Fair Isaac Corporation in the United States and in other countries.